Concord Pavilion | Concord, California
H.E.R.'s Lights On Festival returns to Concord Pavilion in California's Bay Area on Saturday, 18th and Sunday, 19th September 2021 featuring Erykah Badu, Bryson Tiller, Ari Lennox, Ty Dolla $ign, Keyshia Cole, and more, along with a special H.E.R. & Friends performance with some unnamed special guests. Grab some tickets now, this will sell out as soon as it is available, so don't delay, this is the biggest R&B festival in the California area, and you do not want to miss it!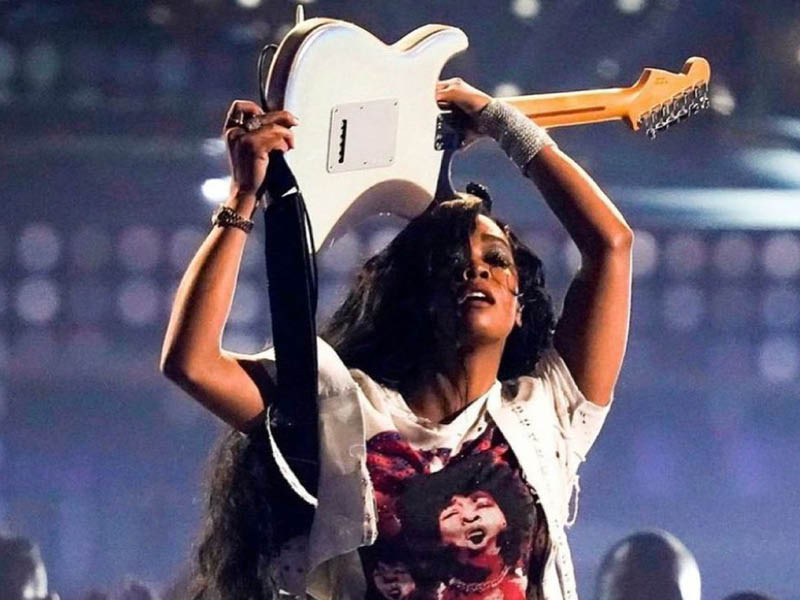 The full line-up is: Ari Lennox, Arin Ray, Blxst, Brianna Castro, Bryson Tiller, Erykah Badu, Foushee, H.E.R. & Friends, Keyshia Cole, Kiana Lede, Lorea, Lucky Daye, Maeta, Masego, Maxx Moore, Sabrina, Tiana Major9, Tone Stith, Ty Dolla $ign, and VanJess. The festival also includes a film screening tent, live art installations, R&B Museum, Guitar Lounge, and a massive arcade.
The 23-Year-Old Music Prodigy H.E.R. has had a better year than most of us, singing "America the Beautiful" at the Super Bowl, winning two more Grammy Awards for her single "I Can't Breathe" and her first Oscar in March, for her song "Fight for You" from the film, Judas and the Black Messiah. She also released her first proper full-length album, Back of My Mind, revealing more of the wide range of styles than in her previous EP's. "I didn't wanna pull out all my tricks at once," she says. "My first few EPs were just a small piece of who I am musically, and it was a matter of time before I could reveal others. I've always been a huge fan of Coldplay and Led Zeppelin and Radiohead and alternative and rock and blues, but it wasn't until this album that I started digging into those other elements and bringing them to R&B."
Partial proceeds from the ticket sales will go towards the Grammy Museum and MusiCares.