Concord Pavilion | Concord, California
With their mood-boosting tunes and infectious on-stage energy, sibling indie pop trio AJR are an absolute must-see live act! The multi-instrumentalist brothers are headed to Concord Pavilion on Friday 17th June 2022 on their OK Orchestra Tour, in support of their 2021 hit album! As they promised on Twitter, "Everything is new. Completely. New.", so fans can look forward to something never before seen from the New Yorkers!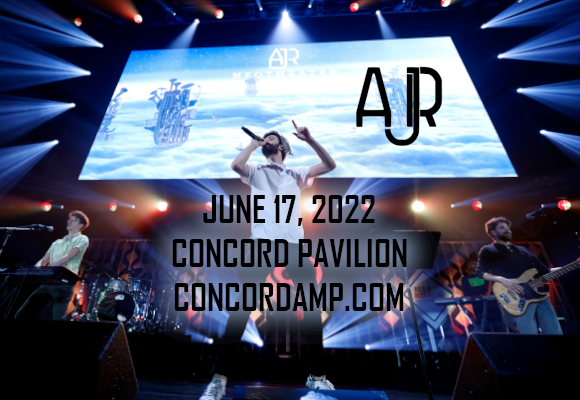 It's clear that some acts were born to make music and perform, and that's every bit the case with AJR. Named after the first initials of brothers Adam, Jack and Ryan Met AJR began in 2005 when the multi-instrumentalist siblings decided to begin recording their jam sessions in the living room of their Manhattan apartment. The siblings developed a following on the streets of New York City by busking cover songs, but over time they began to produce more and more original material. Their years of hard work paid off in 2012 when they sent a video of their song "I'm Ready" to Australian singer-songwriter Sia, who passed it to her manager. This stroke of luck got them signed to S-Curve Records and they released their debut album on the label in 2015. Over the years, they have enjoyed critical and commercial success, with two multi-platinum singles, four platinum singles, and one platinum album to date, as well as collaborations with stars including Ingrid Michaelson, Weezer's Rivers Cuomo, and Hayley Kiyoko. The band's most recent album, OK Orchestra, was released in 2021. The album hit number 10 on the Billboard 200 and launched their biggest single yet, "Bang!", which charted at number eight on the Hot 100.