Concord Pavilion | Concord, California
Exciting news for metal fans, as Deftones & Rise Against team up to bring you an epic co-headlining tour!!! The two bands will be heading to Concord Pavilion on Thursday 6th July 2017 for some heavy sounds and raw energy on stage! Deftones had this to say:
"We've been talking to Rise Against about touring together for a while now. Finally, everything aligned and we get to spend the summer playing shows with our friends. We couldn't be more excited and can't wait to see you at the shows."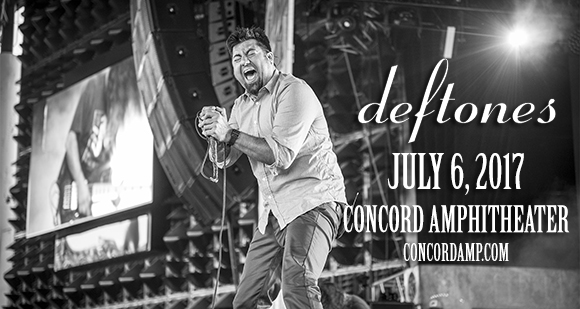 Melodic hardcore band Rise Against formed in 1999, in Chicago, Illinois. Originally signed to NOFX member Fat Mike's label, Fat Wreck Chords, the band released its first two studio albums with the label, The Unraveling (2001) and Revolutions per Minute (2003), to great underground acclaim. This lead to a record deal with Geffen in 2003. The band found mainstream success with their major label debut, Siren Song of the Counter Culture (2004), which produced several popular singles. Rise Against's following two albums, The Sufferer & the Witness (2006) and Appeal to Reason (2008), also found success, peaking at number ten and number three on the Billboard 200 chart. The four albums released by Geffen were each certified platinum, and three of them were certified gold in the US.