Concord Pavilion | Concord, California
Looks like the High Times & Hangovers are not yet totally over for Dierks Bentley fans as the country music superstar takes the road this summer for another "ode to liquor" tour. Join the newly inducted Music City Walk of Fame country singer on his "Beers On Me Tour" this Thursday, 28th July, for an evening of great country music hits. Joined by the singer-songwriter Ashley McBryde and the rising country music singer Travis Denning, Bentley will entertain his fans with his massive hit songs such as "Drunk on a Plane," "Feel That Fire," "Sideways," "5-1-5-0," "Somewhere on a Beach," and many more. So "come on down, swing on by, and bring whatever's been on your mind" to Concord, California's famed venue this summer. Grab your tickets now and prepare to experience the music of the one and only Dierks Bentley.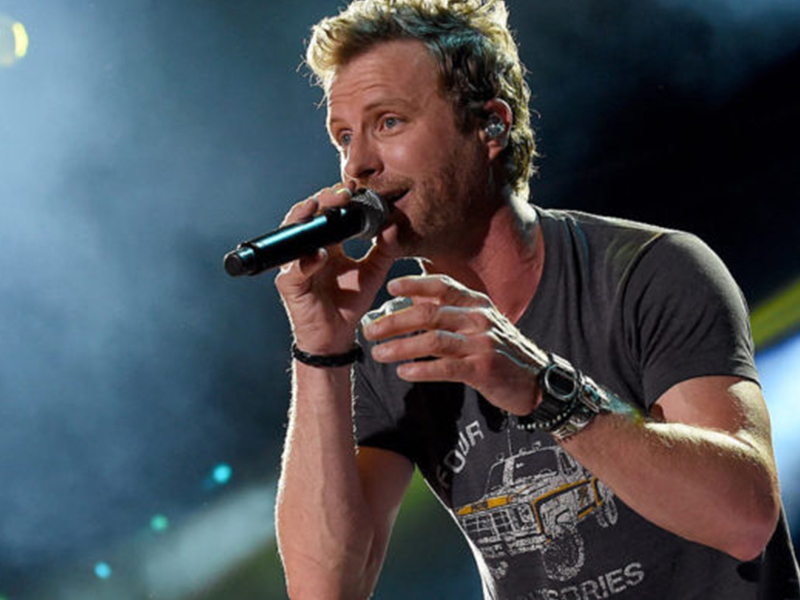 One of the very few country music artists who really enjoyed massive success in the music industry, Dierks Bentley's longevity is a product of the singer's hardwork, talent, and the ability to defy radio trends. His boldness to go against the grain allowed him to produce some of the most sonically exciting records in today's contemporary country music.
He broke into country music stardom with his debut single, "What Was I Thinkin," in 2003. The way the song invaded the country radio airwaves foreshadowed how his music would be well-received by both fans and critics in the years to follow. His other hits songs such as "Drunk on Plane," "Feel That Fire," "Sideways," "Am I the Only One," "5-1-5-0," "Somewhere on a Beach," and "Beers on Me," among many others, defined his successful career which has spanned for over two decades now.
The Phoenix, Arizona native earned several recognitions and nominations from prominent award-giving bodies for his music. These include nominations and awards from Grammy, Academy of Country Music Awards, Billboard Music Awards, and several others.
Over the years, Bentley also gained a reputation for having the best live concerts in the country music scene. He headlined a total of 14 tours since 2006 and co-headlined some shows with several country music superstars like Miranda Lambert, Brad Paisley, and Kenny Chesney.
This year, the 46-year old country music star will perform in the famous Concord Pavilion as part of his "Beers On Me Tour." The show is one of the 30+ shows he will be headlining this summer with Ashley McBryde and Travis Denning.
The American country music singer-songwriter Ashley McBryde is a multi-nominated Grammy artist known for her rock & roll swagger, a honky tonk heart, and lyrical voice. The newcomer Travis Denning, on the other hand, is making a great deal of following from fans who know him from his chart-topping song "After a Few" — a song that reached number one in the United States Country Airplay chart.
With the addition of these two incredible acts, Bentley's stop at Concord Pavilion this July 28 will be a sure hit. So make sure to grab your tickets now to get the best seat in the venue. Click on the "Get Tickets" button to buy yours.