Concord Pavilion | Concord, California
Hold onto your hats country fans, Florida Georgia Line are heading to Concord Pavilion on Friday 15th September 2017!! With support from Nelly & Chris Lane, prepare yourself for a mind-blowing showcase of exciting talent with all the classic songs you know and love!! Tickets are available – book now, they aren't going to last long!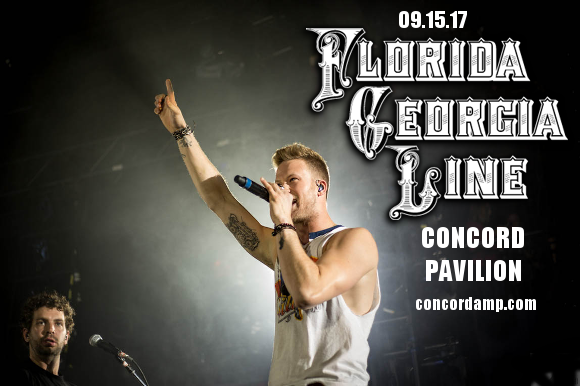 One of the biggest country breakthroughs of the 2010's, the collaborative project of Brian Kelley and Tyler Hubbard, Florida Georgia Line truly need no introduction!
Shortly in the wake of their collaboration with the Backstreet Boys, the amazing "God, Your Mama and Me," Florida Georgia Line announced their Dig Your Roots tour, named after the duo's third album. To everyone's delight, the tour is extending from 2016 into 2017, with new guests, rapper Nelly and the star who brought you "Fix," Chris Lane – a successful touring combination who last hit the road together in 2014!!
"It's as big as ever, it's as loud as ever," Brian Kelley, half of Florida Georgia Line, enthused about the current tour and upcoming new dates. "It's a roller coaster of emotion. We're going to get you up, we're gonna bring you down to church and we're gonna get you high again."
We've no doubt that Florida Georgia Line will deliver on these big promises – get ready for a raucous and wild live show that will have you moving and singing along from start to finish! What are you waiting for?? Book your tickets to see Florida Georgia Line TODAY!!