Concord Pavilion | Concord, California
This summer, the Kingdom Tour featuring today's most sought-after contemporary Christian music acts is coming to Concord, California! On Friday 22nd July 2022, Maverick City Music and Kirk Franklin are lighting up the stage at the Concord Pavilion! Catch these award-winning gospel acts in the flesh as they perform their biggest hits like: "Promises," "Jireh," and "Old Church Basement" from Maverick City Music; and "Together," "I Smile," and "Looking for You" from Kirk Franklin. The Kingdom Tour also features Jonathan McReynolds and Housefires as special guests. Get your tickets now to see these groundbreaking gospel artists perform at the Concord Pavilion!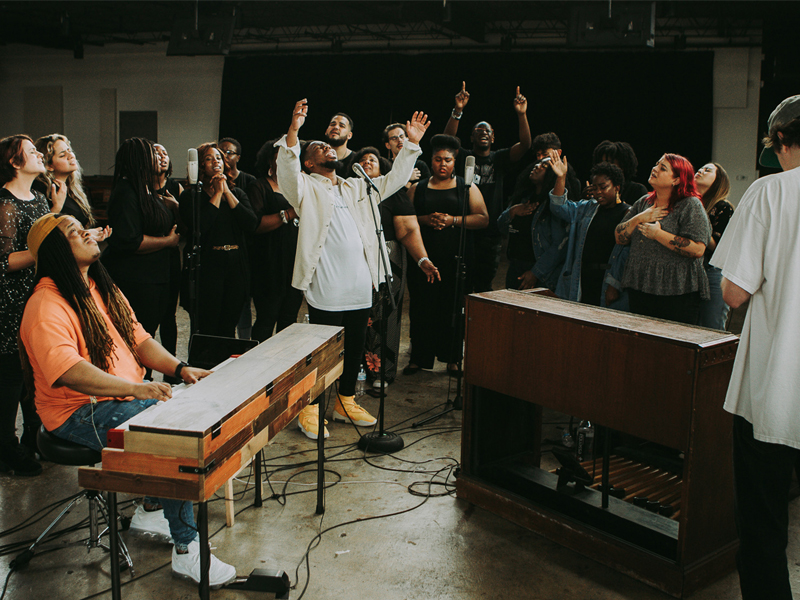 This year, Maverick City Music embarks on a co-headlining tour with Kirk Franklin. The 37-date trek will have the two gospel acts traverse across the U.S. and Canada. The performances on this tour will be recorded and released through Maverick City Music's upcoming live album entitled Kingdom. The album is a collaboration between Maverick City Music and the record label, Tribal. Last year, Maverick City Music and Tribl released their first collaboration album, Tribal I, which peaked at number 3 on the Billboard Top Gospel Albums chart. Maverick City Music is known for their outstanding live albums, making the upcoming album Kingdom a much-anticipated release.
To give an idea, the group's last album, titled Jubilee: Juneteenth Edition, peaked at number 2 on the Top Gospel Album chart. The record was also nominated at the 64th Annual Grammy Awards. The album's single, "Jireh," is also nominated for Best Contemporary Christian Music Performance/Song at the Grammys. Moreover, Maverick City Music's 2021 release, Old Church Basement, won the Grammy Award for Best Contemporary Christian Music Album.
Kingdom tour co-headliner Kirk Franklin joins Maverick City Music on this upcoming live album. Franklin is no stranger to the Grammys. The 16-Grammy Award winner has released nine studio albums and two compilation albums. Kingdom will be Franklin's fourth live album, after stellar performances by his three previous live albums on the Top Gospel Albums and Top Christian Albums charts. Franklin, who has been actively releasing music since the early '90s, has sold over 12 million albums. In 2018, he was dubbed the "Reigning King of Urban Gospel" by Variety.
Catch Maverick City Music and Kirk Franklin at the Concord Pavilion this summer. Get your tickets now while you still can!