Concord Pavilion Information
The Concord Pavilion Previously Sleep Train Pavilion and the Chronicle Pavilion is an outdoor amphitheatre located in Concord California. The Venue has a huge seating capacity of 12,500 which includes a huge lawn area. The Pavilion offers spectacular views of the surrounding area, hills and green fields can be seen for miles around. The venues unique appearance owes it thanks to the architect Frank Gehry and landscape architect Peter Walker, who worked on its renovations in the mid 1990's.

The venue has hosted some of the most well known music artists ever with incredible live performances Britney Spears, Mariah Carey, Dave Matthews Band, No Doubt, Christina Aguilera, Fleetwood Mac, Chicago, Huey Lewis and the News, Crosby, Still, Nash, and Young, The Backstreet Boys, Third Eye Blind, and many more. The pavilion is also used for the local community, school events such as graduations , small festivals and more.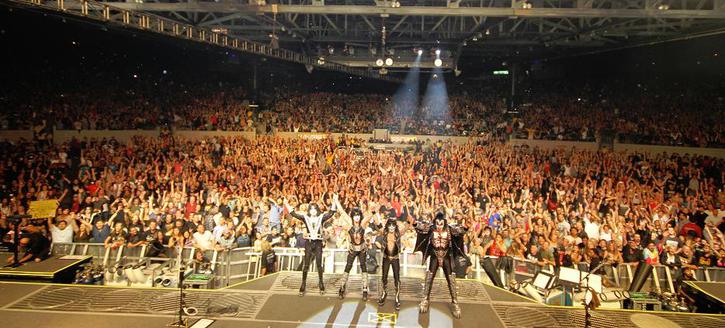 This year the Concord Pavilion will host some of the biggest events in California! Chicago & REO Speedwagon, Aerosmith & Slash, Monumentour: Fall Out Boy & Paramore and many more! For full Listings head over to the schedule page and get your tickets today!