Concord Pavilion | Concord, California
Just when everyone thought that Blues-rock phenomenon Lynyrd Skynyrd was retiring from music, they announced the Big Wheels Keep on Turnin' Tour! The much-awaited trek initially consisted of 14 dates in select cities, but due to public demand, the band just added more dates, and it includes a stop in Concord, California! On Thursday, 22nd September 2022, Lynyrd Skynyrd will be taking over the Concord Pavilion and performing their monumental hits, "Sweet Home Alabama," "Freebird," and "Simple Man." If you love blues-rock, there's no better way to experience it than to watch a legendary multi-platinum band such as Lynyrd Skynyrd! Get your tickets now and become part of the Big Wheels Keep On Turnin' Tour at the Concord Pavilion!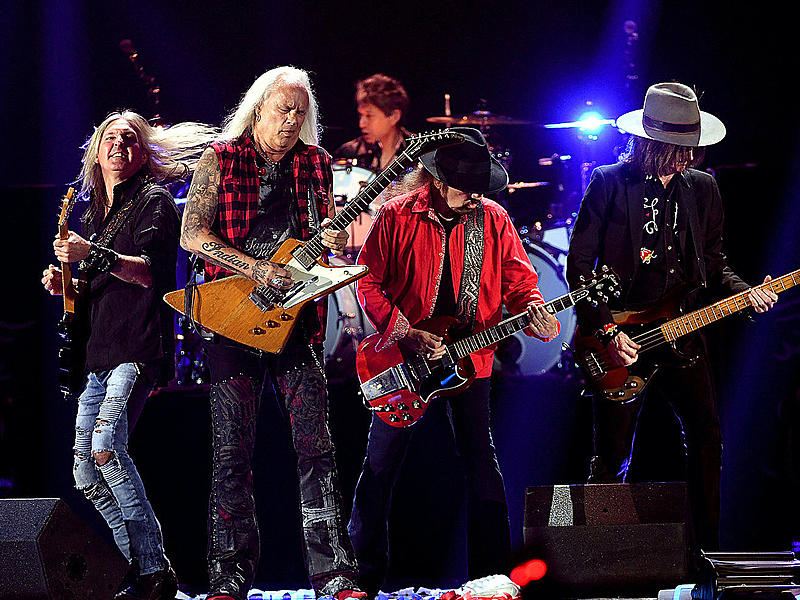 In 2018, Lynyrd Skynyrd initially announced their retirement from music and scheduled a three-year final trek titled Street Survivors Farewell Tour. However, when the pandemic hit, the farewell tour was put to a halt, and the forced hiatus caused the band to have a change of heart. The tour was rescheduled to 2022, and the name was changed to Big Wheels Keep On Turnin', hinting that Lynyrd Skynyrd is here to stay. During an interview, band member and frontman Johnny Van Zant explained that they scrapped the retirement plans after realizing that music and touring are essential parts of their lives. "We were two shows into the end of the three-year plan for the farewell tour when the virus hit, and everything was just gone," Van Zant mentioned. He added that once something is gone, you realize how important it is to you. "Music is a great healer, and that's what we all turn to when things are good or bad. A Skynyrd show is a family affair, and we want these dates to help heal our fans as much as ourselves."
Lynyrd Skynyrd emerged in the early '60s, but their prime was during the '70s. The rebellious rockers who pioneered the Southern rock genre have greatly influenced the next generation of musicians with their massive hits. The band has released 14 studio albums and sold over 28 million copies worldwide. In 2006, Lynyrd Skynyrd received the highest recognition as a rock band when they were inducted into the Rock and Roll Hall of Fame.
Tickets to see Lynyrd Skynrd at the Concord Pavilion are now available!