Concord Pavilion | Concord, California
Bringing you back to the ripe years of metal rock, Mudvayne commences their "Psychotherapy Sessions" tour. Bringing you 90s loud, distorted guitars, ferocious rhythms, a heavy bass and drum beat, and forceful vocals, watch out for their concert at the Concord Pavilion on August 19. Hardcore classics such as "Dig," "Do What You Do," "Scream With Me," "World So Cold," "Not Falling," and so much more will be experienced live again! Breaking all hell loose, many 90s and 2000s metal rock trailblazers Coal Chamber, Gwar, Nonpoint, and Butcher Babies are coming with them. Different flavors of rock will overwhelm this unforgettable evening! Ticket sales have started. You can purchase now by clicking the "Get Tickets" link.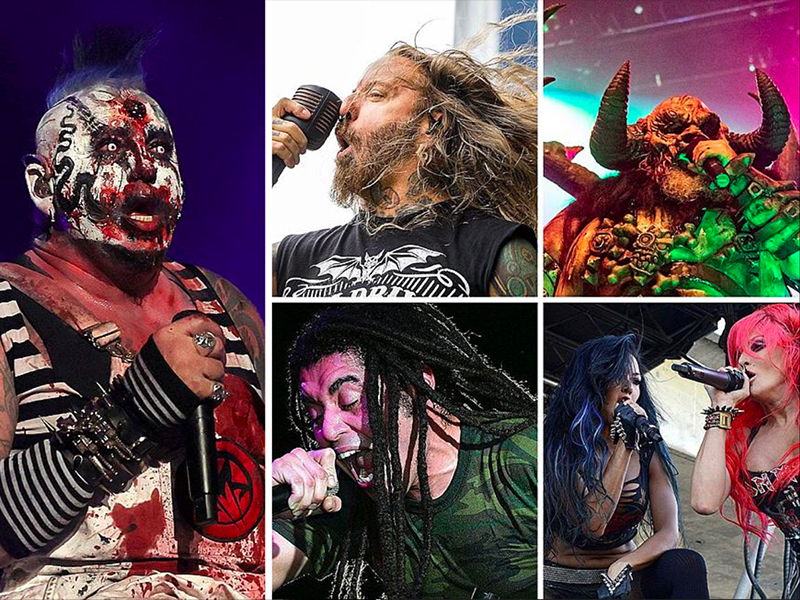 Mudvayne is a heavy metal band that is both aesthetically and sonically attention-grabbing. Their morphing fusion of metal-rock influences and a visual aesthetic focused on face coverings and grungy face painting have been the trademark of the band since 1996. Greg Tribbett on guitar (Gurgg), Matthew McDonough on drums (sPaG), Chad Gray on lead vocals (Kud), and Ryan Martinie on bass make up the band (Rü-d).
The band was formed in 1996 in Peoria, Illinois. It would take them some time to record a studio album, which finally occurred in 2000 with "L.D. 50." This album would mark their rise to stardom as it topped the Billboard Top Heatseekers chart. The band explored darker themes on their sophomore album entitled "The End of All Things to Come." The experimentation done on this album paid off when it became one of 2002s well-received metal albums. "Lost and Found" followed suit in 2005. The album's track "Forget to Remember" became part of the Saw II movie soundtrack. "The New Game" (2008) and "Mudvayne" (2009) came out before their hiatus in 2010.
After a decade of hiatus and a recent tour, the band is back on the road again for their "Psychotherapy Sessions" tour. Performing with the band are the rock bands Coal Chamber, Gwar, Nonpoint, and Butcher Babies. Coal Chambers is a nu-metal band with fiery songs such as "Loco" and "Fiend." Gwar is a heavy metal band with rotating members, notable for their outward costumes and songs like "Sick of You" and "Let Us Slay." Nonpoint is a rock band from Florida, popular for the song "What a Day." Representing groove rock, Butcher Babies rose to prominence with songs "Monster Ball" and "Grim Sleeper."
Catch these rock artists at the Concord Pavilion on Saturday, August 19. See you there!