Toyota Pavilion At Concord | Concord, California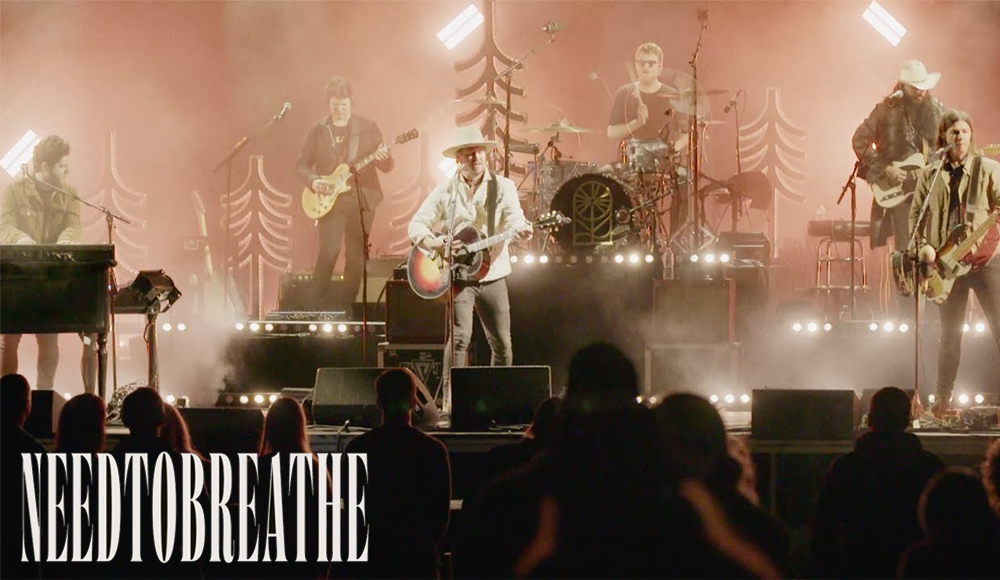 As a new year caves in, NEEDTOBREATHE is offering a brief escape into the wilderness with their new LP "CAVES". Celebrating the release of their new record, the band is hitting the stage on a brand-new tour with special guest Judah & The Lion. Striking airwaves with their new hits - "Everknown", "The Cave", and "Hideaway" alongside their catalog of affirming rock bangers, the band is set to embark on their biggest trek yet - the CAVES World Tour. Having built an extensive following for their empowering and inspiring music, the band goes beyond the identity of a Christian rock band. They believe and desire that their music is made for everyone - regardless of what you believe in, with the core purpose to inspire and uplift every soul. As rockers at their very core, CAVES is filled with anthemic tracks that hit the spot. Don't miss out on the power of rock music led by NEEDTOBREATHE at Concord Pavilion on May 8th by booking your tickets now!
NEEDTOBREATHE is celebrating the massive release of their ninth studio record, CAVES. Embarking on a World Tour, they're jet-set to share nights of empowerment and inspiration that's set to uplift everyone's hearts, all by the power of rock music. "We'll be delivering all your favorites old and new every night," the band shared in an Instagram announcement of the tour.
The tour's first leg is kicking off this fall, with its second set of rockin' taking place over the next year, including this stop at the Concord Pavilion. Bringing along special guest Judah & The Lion, they're bound to share rockin' memories of staging life-affirming nights of rock music.
"I mean, we're taking Judah & The Lion out with us, who are good friends of ours, and so we're excited about that, because it makes the backstage as good as the stage, you know, and that always helps," Ben Rinehart shared with Country Now.
With a multitude of accolades and awards relating to Christian music, the band also made it big in mainstream charts, with a couple of records hitting the Top 10 of the Billboard 200. As a band, they've made it clear that they don't limit themselves to particular labels. They're a rock band, period. NEEDTOBREATHE emphasizes that their music is made for everyone, and its uplifting power is shared with listeners, no matter what they believe in. With an energetic "southern groove," as the New York Times exclaims, they're staying true to their mission of sharing rock music that uplifts, with Toronto Star sharing that they have "some of the best vocal performances, instrumentation and stage presence."
Talking about their upcoming tour with Country Now, "We're putting 10,000 people in a room that don't believe the same way, they're different ages, they like different styles of music, you know, trying to make that night special. You know, how do we become a community for that night, you know, under one roof?" Rinehart shared.
Special rockin' nights await at the CAVES World Tour. Across nine studio records, NEEDTOBREATHE never failed to inspire and empower its listeners all through the power of rockin' tunes. Don't miss out by booking your tickets now!