Concord Pavilion | Concord, California
Get ready as one of the biggest concerts of the year takes place! That's right the Pop rockers that we all love and adore are coming LIVE to the stage; OneRepublic will be performing all of your favorite songs along with support acts; Fitz and The Tantrums & James Arthur! This line-up is full of talent and one that should not be missed by any music fan.. be sure to grab tickets and get down to Concord Pavilion on Sunday 27th August 2017!!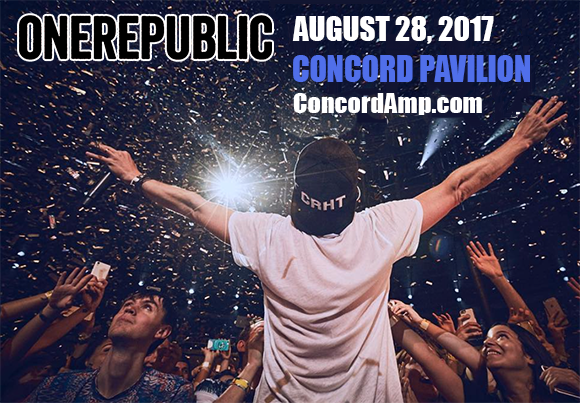 OneRepublic hit the ball running with their groundbreaking breakthrough from an underground act, slowly working their way up on the social media (Myspace) scene and then began to play live shows around LA. This caught the eye of so many record labels and soon they were snapped up and signed. Through this incredible step forced them into the limelight and within just a year they were exploding on to the charts! This Colorado group were now heard on every radio station and music channel popular in the early 2000's – "Apologise" and "Stop and Stare" became their biggest singles to date, not just in the US but around the world!