Concord Pavilion | Concord, California
The inimitable Peter Frampton comes to Concord Pavilion on Saturday 12th October 2019 on the Peter Frampton Finale Tour! The classic rock icon, who recently disclosed his battle with the degenerative illness body myositis, will be taking his show on the road one last time, thrilling fans with hits from his lengthy career and doing it with panache:
"In a year's time, I might not be able to play. Right now, it's progressing but I'm still at the top of my game," he said. "We decided to do a farewell tour now since I don't want to go out and not be able to play well. If I'm going to do a farewell tour, I want to play good. I want to rock it."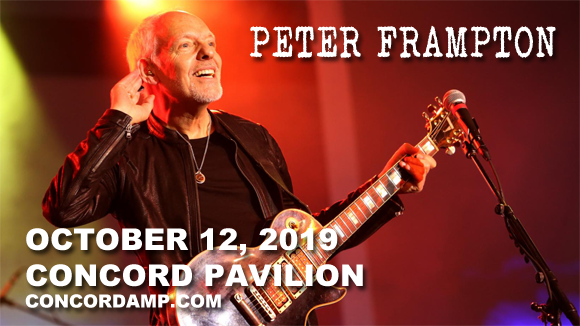 Beginning his career in the 1960s as a child singer, British-American rock singer, songwriter, producer, and guitarist Peter Frampton began his rock career in 1966 as the lead singer and guitarist of The Herd, soon becoming a teen heartthrob. After The Herd, Frampton joined with Steve Marriott of Small Faces to form the rock band Humble Pie, with whom he released four studio albums and one live album before embarking on a solo career in 1972. Frampton released his debut solo album, Winds of Change, that year to moderate commercial success, but it was 1976's live album, Frampton Comes Alive!, that became his solo breakthrough, selling eight million copies and launching three hit singles. Since then, Frampton has charted a plethora of solo hits, including "Breaking All the Rules", "Show Me the Way", "Baby, I Love Your Way", "Do You Feel Like We Do", and "I'm in You", and he has released twenty albums as a solo artist.