Concord Pavilion | Concord, California
It's guaranteed that you cool kids won't be sitting in the back row for this double feature! For one night only, the incredible a capella powerhouse that is Straight No Chaser teams up with the genre-bending modern vintage collective Scott Bradlee's Postmodern Jukebox for an evening of your favorite tunes, with a twist! This incredible show comes to Concord Pavilion on Wednesday 16th August 2017 – don't miss out!!!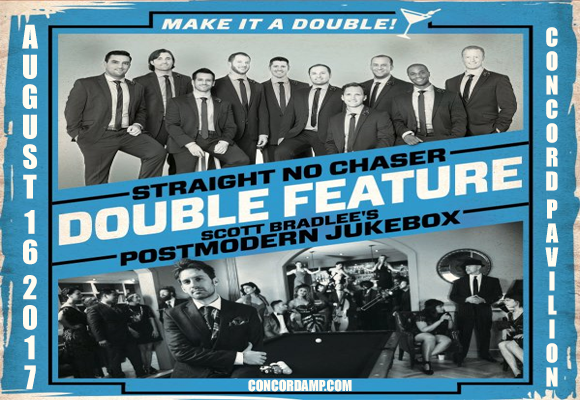 Straight No Chaser are a 10-man a cappela group that was formed in 1996 at Indiana University. In the industry for over twenty years, these incredible vocal performers have perfected their art, and bring their own flavor to popular tunes, to widespread acclaim from fans and critics alike. Their music spans not only the decades, but the spectrum of emotion – hilarious and cheeky one moment, touching and awe-inspiring the next. The group has released six studio albums to date, including a few holiday specials.