Concord Pavilion | Concord, California
A phenomenal heavy metal theatrical experience is coming to North America this summer! The Grammy Award-winning band, Ghost, led by Papa Emeritus IV, is going on a pilgrimage across 27 major cities, including a stop in Concord, California! On Wednesday, 2nd August 2023, Papa Emeritus IV and his band of nameless ghouls will bring Imperatour, complete with fire and brimstone, to the Concord Pavilion! This coveted performance will feature songs from Ghost's latest album, Impera, as well as their biggest hits and fan favorites! Hurry and score tickets now if you love a heavy metal show with theatrics, costumes, pyro, and many more surprises!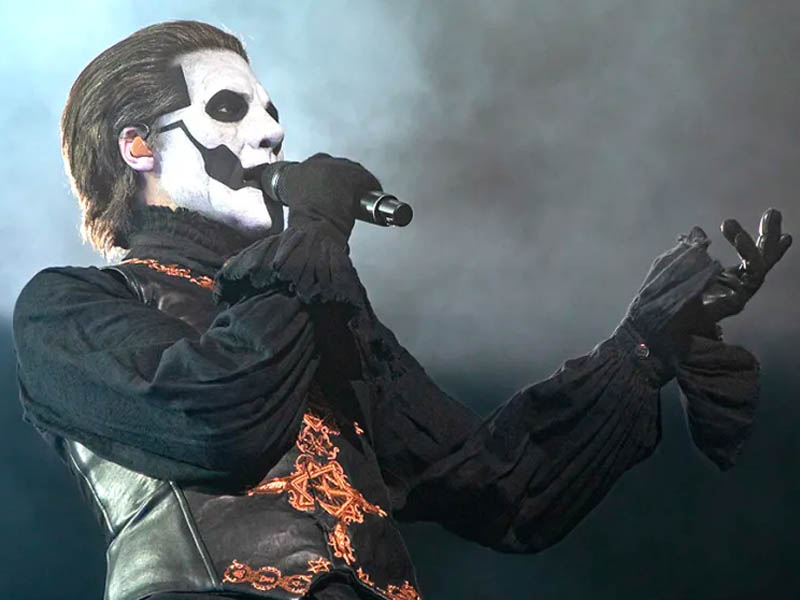 In 2016, Ghost surprised the metal community when their single, "Cirice," won the Grammy Award for Best Metal Performance. Ghost was an obscure Swedish band that had just started gaining international traction. Although the band was already in its tenth year at the time, they were in the midst of a phenomenal breakthrough with their third album, Meloria. Ghost went head to head with renowned American bands like Slipknot and Lamb of God. Ultimately, the mysterious band proved they were more than just theatrics.
Since their inception in 2006, the band, led by singer-songwriter Tobias Forge, had always worn elaborate costumes. Forge has evolved numerous times since the band's debut album. In 2010, he first emerged as Papa Emeritus – a character reminiscent of an evil anti-pope. In 2018, he evolved into Cardinal Copia, in line with their fourth studio album, Prequelle. Cardinal Copia is a more robust, mischievous, and lively character, donning a prosthetic mask and wore multi-colored eye contact. Prequlle received a Grammy nod for Best Rock Album, while its lead single, "Rats," earned a nomination for Best Rock Song.
Last year, Ghost received its fourth Grammy nomination for the single "Call Me Little Sunshine," spawned by the band's 2022 album, Impera. The highly-acclaimed effort was revered for its pop-rock influences and melodies packed with hooks. Upon its release, Impera dominated Billboard's Independent, Top Hard Rock, and Top Rock Album charts and peaked at number 2 on the Billboard 200. The band was also number 1 in their home country in Sweden, and several other countries.
If you love heavy metal, seeing a Ghost concert is a whole new level of experience. You'll be taken to an ominous world conquered by a demonic pope and its faceless ghouls, who also happen to perform kick-ass music! See Ghost, along with fellow Swedish band Amon Amarth, at the Concord Pavilion!