Concord Pavilion | Concord, California
Guess what? After having to cancel, Jill Scott is coming to the Concord Pavilion on Saturday, June 24, 2023, for her Who Is Scott?: Words and Sounds Vol. 1 tour and the 23rd anniversary of the album with the same name. This concert is going to be an electrifying experience to witness the music that made her career and brought her critical acclaim. The atmosphere at her shows is legendary and you don't want to miss out on any of the breathtaking action, as fans can expect every single one of her songs to be delivered with her powerful yet soulful voice that has a unique ability to convey strong emotions and gets the crowds energy levels soaring. With talent this hot, tickets are already in short supply, but you can grab yours right here by scrolling up and selecting the "GET TICKETS" button. Act fast and avoid disappointment!!!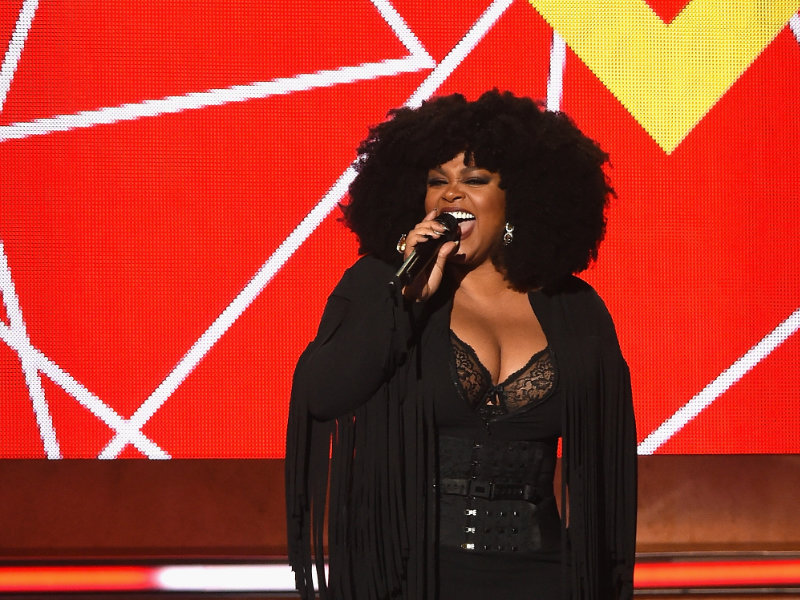 What first began as the 20th anniversary tour of Jill Scott's debut album, Who Is Scott?: Words and Sounds Vol. 1, back in 2020 has now become the 23rd anniversary of the tour owing to COVID-19 lockdowns. It was a disappointing time, but the phenomenal queen of R&B is back at it again.
Fans are brimming with excitement as they get to witness Scott's return to the tour and experience the album that kicked off her career. When it was first released in 2000, it became an instant classic in Neo-soul owing to its creative use of spoken word poetry and soulful melodies. Her honest lyrics about love, self-discovery and relationships really resonated with fans everywhere and the impact of the album can still be felt on the genre today.
The album was well received by critics, and Scott was nominated for several Grammys, including 2001's Best New Artists, Best R&B Album, and three consecutive times in 2001, 2002, and 2003 for Best Female R&B Vocal Performance for singles, Gettin' in the Way, A Long Walk, and He Loves Me (Lyzel in E Flat). It peaked at number two on Billboard's Top R&B/Hip-Hop Albums and charted in several countries such as New Zealand, Norway, Sweden, and the UK. Sales soared through the roof, going 2x platinum in the US and gold in Canada as well as the United Kingdom.
Scott has had an amazing career, winning several accolades, including three Grammys, for her singing and songwriting. She has also played roles on the small and big screens to critical acclaim. For poetry she has become a New York Times best-seller. She has also become the host of her own podcast, J.ill. This multi-talentened artist has done it all accross several different formats of media.
Her shows are an exquisite experience that is not to be missed. Her incredible voice will take you on a journey that will stay in your memory for a very long time to come. You must be present at this show and grabbing tickets is super easy. Click the "GET TICKETS" button and you will be sorted.