Concord Pavilion | Concord, California
Sting, the legend, is bringing his world tour to North American cities, and you know it's going to be freaking amazing after selling out performances in Australia, the United Arab Emirates, South Africa, and Singapore. Many of the Grammy-winning artist's best-known songs will be performed on his upcoming "My Songs," tour as he celebrates all the hits he made with both with the Police and on his own. Accompanying him will be an electric rock band and special guest Joe Sumner, and together they are going to give fans a night to remember. As luck would have it, you've come to the right place to purchase your tickets to what will be a sold-out show at the Concord Pavilion on Monday, October 2, 2023. To order yours immediately, please click the "GET TICKETS" button and be ready for one of the best nights of your life!!!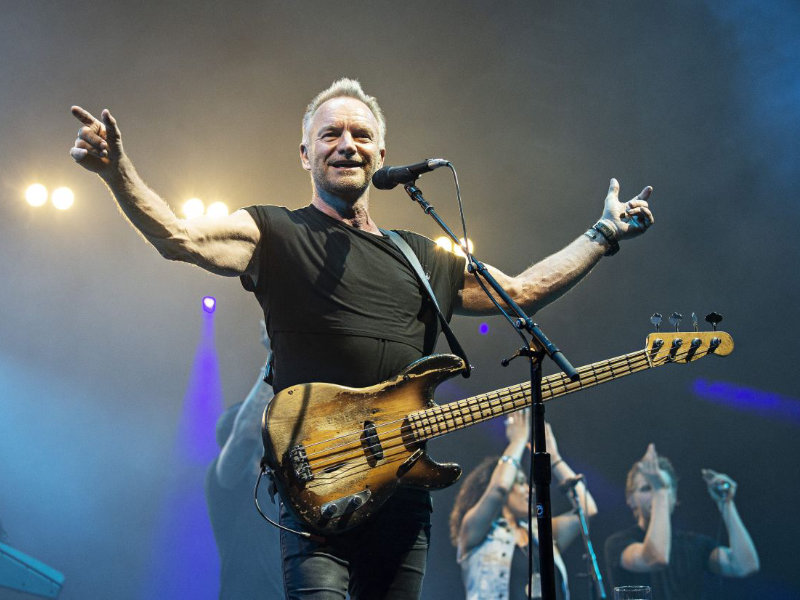 Everyone knows at least a few of Sting's massive hits; he has been that widely profiled in the industry. It wasn't without skill, though, and his extensive back catalog of music as the front man of the new wave rock band The Police (1977–1986) and as a solo artist establishes him as one of the greatest guitarists of all time (1985–present).
He is well appreciated; his 17 Grammys, three Brit Awards, a Golden Globe, and an Emmy are just a few of the many honors he has received throughout his career with the Police and as a solo artist. He has also been honored with a CBE from the Queen of England for his musical contributions and, along with his former band, was admitted into the Rock and Roll Hall of Fame in 2003.
Looking at his back catalog, which includes 15 albums just in his solo career, it's not surprising that he's a global phenomenon and one of the best-selling artists of all time; he's collaborated with other legends like Craig David, Dire Straits, Bryan Adams, and Rod Stewart.
He achieved all this with the diversity of his musical influences, which include a fusion of jazz, new age, reggae, classical, and world beat, and considering the timeless quality of his chart-topping singles like "Every Breath You Take," "Fields of Gold," "The Shape of My Heart," "Desert Rose," and "Englishman in New York," it's easy to see why.
Here's one for a quiz night or to wow your friends while enjoying his sensational concert: did you know that Sting got the nickname because of the way he looked when donning his favorite black and yellow striped hooded jumper during the early part of his career?
Anyhow, this concert will be a showcase of his remarkable career and the wonderful music that earned him numerous accolades and legions of hugely devoted fans. Have no doubts in your head, this is going to be the best show you attend all year, so be sure to grab your tickets before they sell out. Click the "GET TICKETS" button right now.